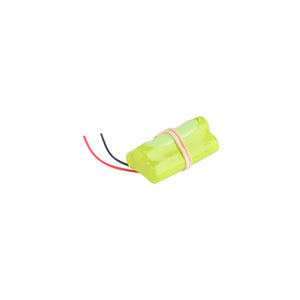 Replacement Battery for G1000 and F400
This battery requires soldering to replace, we recommend you send your Platemeter in for us to replace rather than attempting to replace it yourself.  If you would prefer to replace it yourself, please ensure you are confident in your soldering abilities prior to purchasing as any faults caused due to incorrectly replacing the battery will not be covered by warranty. 
80AAAHEt6, 800mah 3.6v NiMH AAA Pack, 120m
Compatible with
When to buy
If there is no visual display and the unit is switched on and does not appear to be charging, it is likely the battery requires replacing.
The counter continuously beeps and eventually turns off, this is normally due to a low battery. The counter requires a given level of power to operate correctly. If the battery doesn't have sufficient power it may continuously beep to warn you. If you turn the counter off for a few minutes it may recover slightly but the problem will not go away, a replacement battery is required.